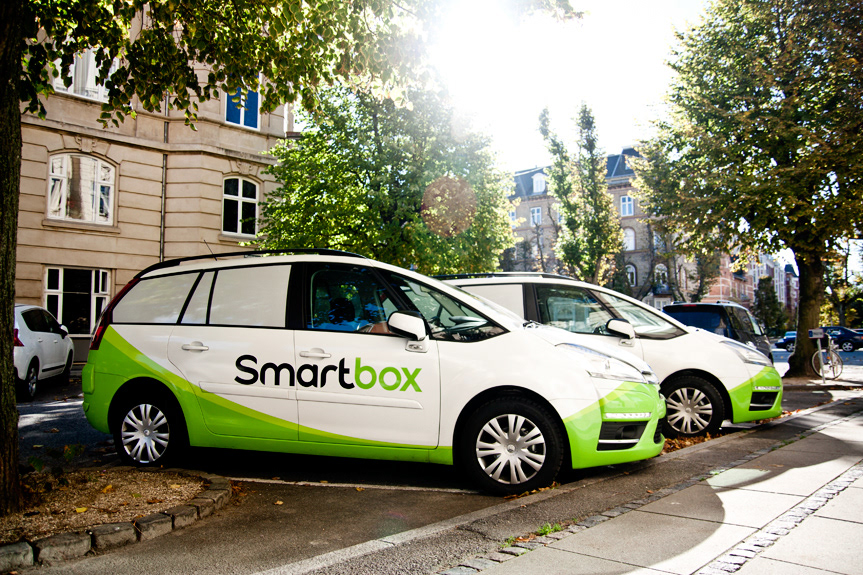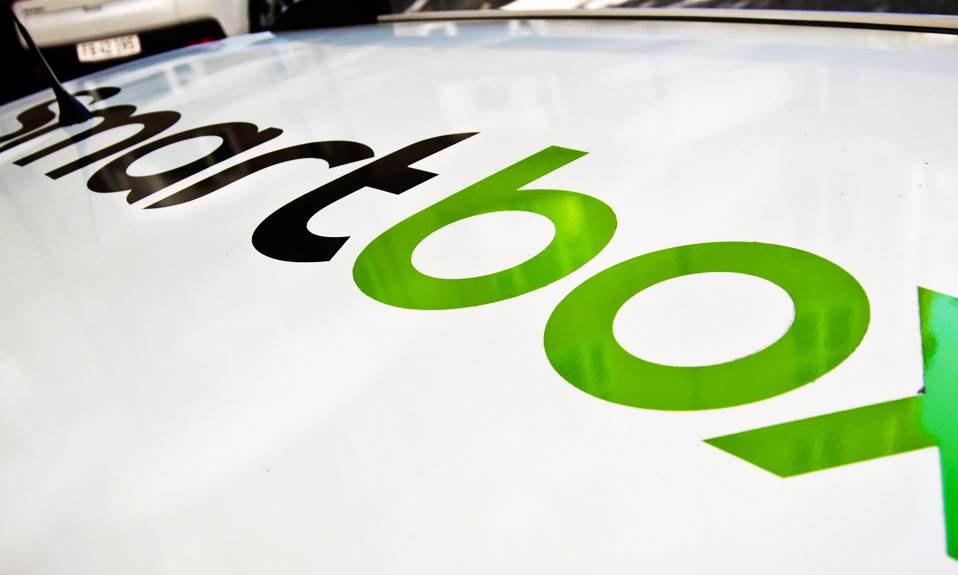 ····················
Task:
"Design a car, we're printing tomorrow morning. We want it to be green, Smartbox and noticeable. "
Solution:
Not totally green, but pretty green. Clean logo on both sides, clean logo on top for those looking down from a window, logo with pay-off on the back. On front pack shots / Smartbox cover flow 2012 - sticker is replaceable for next year's product range.
Images shows the mock up vs. the real car.