Experience: 11 months as copywriter at Smart&co, Smartbox Denmark.
During my employment at Smartbox I wrote dozens of partner texts [in Danish] to describe the experience that a customer would have using their value voucher at this specific place. Editing, updating, proof reading and approval of blue prints was furthermore part of my everyday schedule as a copywriter. 
Example: Empire Bio, cinema in Nørrebro - Copenhagen.
One [or rather said, two] of my written texts for Smartbox was about the Smartbox-experience at Empire Bio.
One was written to be included in the booklet of 'Superman', an at the time brand new Smartbox targeted men, the other one to 'Superwoman', yes, also a brand new Smartbox targeted women. That means: Same text = different target groups, only difference is the gender. Read the texts [in Danish] below.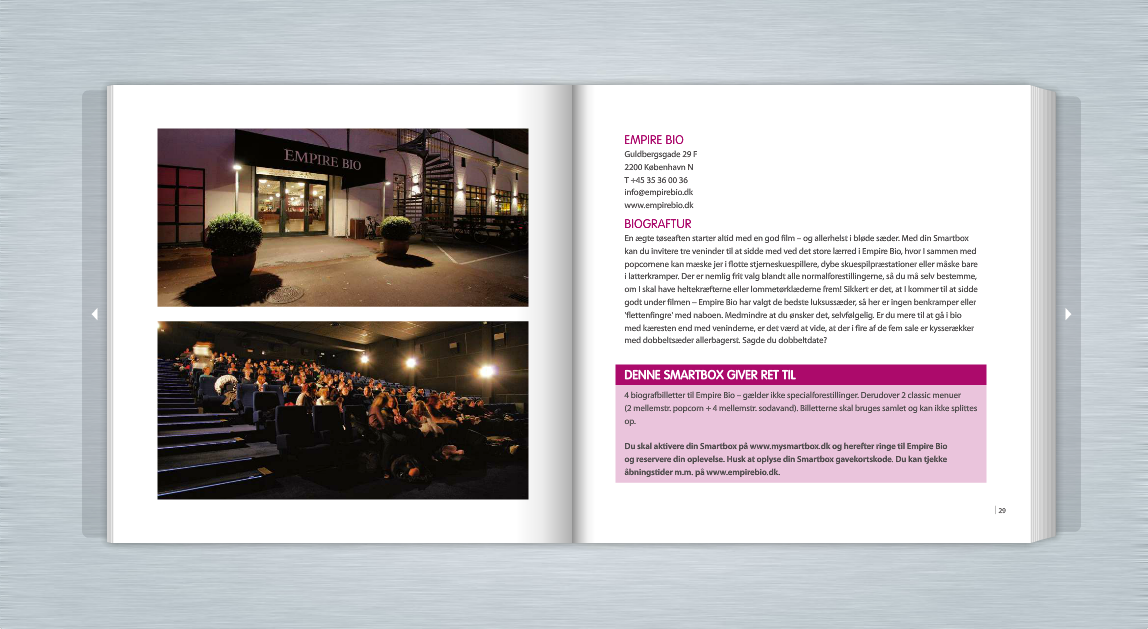 Find the booklets
Superman
and
Superwoman
and all the other booklets at
smartbox.dk
[valid 'til Summer 2013]. Contact me in case you need to know which specific texts I wrote.